Click here to view this email in your browser.
April 2022
Five Lab Purchasing Trends for 2022
To highlight World Laboratory Day on April 23rd, take a look at some interesting data from the Lab Manager survey on lab purchasing trends in 2022.
Over half of new technology purchases are initiated by the lab manager or primary researcher.
Price/Value is the most important factor to influence purchase decisions in the lab.
Almost 50% of those surveyed are spending more in 2022 than previous years.
More than 30% of respondents are considering renovations, new lab construction or expansion in the next 5 years, 10% is earmarked for renovations in the next 6 months.
Over half of those surveyed have increased PPE purchases and are stockpiling supplies in response to Covid-19 and supply chain challenges.
Make a Positive Impact
BrandTech® Scientific is committed to improving sustainability in North America with a new initiative. For all liquid handling products registered at Brandtech.com, we will plant a tree! We have partnered with One Tree Planted, a non-profit environmental charity on a mission of global reforestation, to make a difference. Help us make a positive impact on the environment, register your products today!
Lab Check In
A biopharmaceutical end-user was adjusting their vacuum manually on a rotary evaporator, which took time and kept them from other priorities in the lab. We suggested they consider VARIO technology, our PC 3001 VARIO® select. With this solution, the customer was able to save processing time as well as be more productive with other priorities. They also were impressed by our VACUU·SELECT® touch screen controller that allowed them to program different applications and replicate their processes.
VACUU-PURE® Solves Trending Lab Challenges
Today's labs are challenged with more than just the scientific process. Business needs have them considering cleaner processes, efficiency, reliability and sustainability as key factors in day-to-day decisions. Vacuum technology can play a major part in meeting these new challenges with the oil-free technology of a VACUU-PURE vacuum pump. Not only is it more sustainable, but with its no wear parts it has ultra-low maintenance for increased reliability and efficiency. Ask your sales representative about the current incentives available on the VACUU-PURE oil-free vacuum pumps.
Trade Shows:
Tradeline Boston
At the beginning of the month, our VACUU·LAN experts, Mat Carignan and John Kalinowski attended the University Facilities for the Sciences & Advanced Technologies, in Boston, MA. The event focus was on newly emerging science, engineering, and advanced technology capital project and planning in campuses. A nice fit for our VACUU·LAN lab vacuum networks. This is the first of five Tradeline events BrandTech® will be participating at this year, next stop St. Petersburg!
Look for BrandTech® at these upcoming events:
Tradeline University Facilities: 4/25 – 4/26, St Petersburg, FL

Tradeline Research Facilities: 5/5 – 5/6, Austin TX

Lab Design Conference: 5/10-5/11, New Orleans, LA

Lab Manager Leadership Summit: 5/16-5/18, Baltimore, MD
AEC Webinars
More live educational events are available for registration. Have you attended an AIA accredited webinars taught by our masterful instructors? Click on the link below to sign up and join a course through AEC Daily!
May 25th – VAC 202: Modular Lab Vacuum for Building-Wide Installation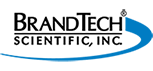 BrandTech® Scientific is the North American division of the BRAND® Group representing;
888-522-2726 | info@brandtech.com | brandtech.com
Click here to unsubscribe or to change your subscription preferences.