Click here to view this email in your browser.
August 2022
Lab Manager just published an in-depth article, with the support of Jason Varini, Product Manager at BrandTech Scientific; "Vacuum Generation Using Screw Pump Technology". The article focuses on the rising trend of product purity and clean processes in laboratories, and how the VACUU·PURE® technology meets those trends. It references two case studies: using the pump as a backing pump in mass spectrometry, and in chemical synthesis hoods for evaporation and distillation with vacuum below 1 mbar.
Transferpette® S Pipette Personalization
Try out the customization options for your Transferpette® S pipette. Add an avatar or an animal mascot to personalize your pipette. Download the template and get started!
Sales Spotlight
Lisa has a long history in laboratory products and services and has been with BrandTech® for nearly 8 years. She enjoys the central region for its diversity in geography and diversity in academic, industrial and pharmaceutical accounts. Lisa likes attending sporting events and concerts, hiking, and spending time with friends and family. She keeps busy between her home in Ohio with her husband Scott (both Ohio State alumnus) and son Nick, and frequent visits to her daughter Nina, and son-in-law Erik in Colorado. Lisa anticipates continued growth in areas of biomedical engineering and immunotherapy research in her territory.
Lisa Zalenski
Sales Representative Central Region
Back to School in the Lab
It's that time again, back to school for kids and a busy time for labs to meet Q3 goals. Having the right equipment is a priority in the lab, that is what BRAND® liquid handling products bring to your lab – the trust in your tools to get the job done. Take advantage of the fall season with our most popular promotion on the Transferpette® S Pipettes – buy 3 get 1 plus a benchtop rack. Q3 promotion
VACUU·LAN® for Scientists
There are many advantages to a VACUU·LAN® lab vacuum system for architects, builders, and lab managers to name a few, but let's focus on the benefits to the scientist.This white paper details the advantages of a VACUU-LAN® system over central vacuum in the laboratory to give scientists stable, reliable, and deeper vacuum. LEARN MORE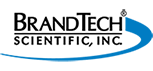 BrandTech® Scientific is the North American division of the BRAND® Group representing;
888-522-2726 | info@brandtech.com | brandtech.com
Click here to unsubscribe or to change your subscription preferences.