Click here to view this email in your browser.
May 2022
Mass Spectrometry Advances with Vacuum Technology
An interview with Richard Stern, Ph.D., Managing Director, CCIM (SIMS facility) University of Alberta
Q:

What is the important role of vacuum in the instrumentation?
A: "We have an instrument called an ion microbe probe, which uses the analytical technique called secondary ion mass spectrometry. As for most mass spectrometry, it operates in a vacuum environment to avoid the ions colliding with molecules in the atmosphere, and therefore degrading the performance of the instrument. And so, vacuum is a prerequisite for mass spectrometry."
"We want to avoid particulates and oils that potentially could back stream into the vacuum environment, so there's a great appeal in going with an oil free pump to avoid the possibility of contamination of your vacuum by hydrocarbons in the oils."
For the full interview and how a VACUU-PURE® pump solved maintenance and down time challenges. Read the full Interview
3 Ways to Future-Proof Your Lab
In the last few years, lab designers have devised innovative ways to "future-proof" laboratories, focusing on the collaboration, adaptability and modular technology that are essential in the labs of today—and tomorrow. Lab Compare partnered with our VACUU-LAN team on the three trends and where a vacuum system supports the innovation and future direction of lab design in a comprehensive inforgraphic.
Sales Round-up
Join us in welcoming our new Canadian Inside Sales Representative Ehsan Moazami to the BrandTech team. Ehsan comes to us with a background in engineering and technical sales, including his last role at the Centre for Applied Synthetic Biology, Concordia University. Although he enjoys tropical weather and has spent time in Malaysia, he is currently located in Montreal, where he is working on his French as well as enjoying the skiing.
Lab Check-in
This past month, a client reached out to us with a unique request, they were looking for a liquid handling product that could measure the volume inside various cavities. We suggested the HandyStep® Touch S Repeating Pipette which offers titrating, multi-aspiration, sequential dispensing, pipetting and more with accurate results, all in an easy to use digital platform. We have set up a demo with the client to show how this product fits their specific request.
Refer a colleague and we will say thanks by sending you a FREE liquid handling device. Give us the opportunity to show your colleagues how BRAND® products can make lab work efficient and accurate. Your referral helps spread the word, do you know others that can benefit from the quality and functionality of our liquid handling tools? REFER A COLLEAGUE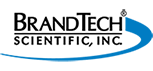 BrandTech® Scientific is the North American division of the BRAND® Group representing;
888-522-2726 | info@brandtech.com | brandtech.com
Click here to unsubscribe or to change your subscription preferences.